This Time on Webinar Wednesday…   

June 14th @ 6pm
Tank the Tanks!
Can you hear that ticking noise? That's the sound of 600 massive fossil fuel tanks waiting to explode and forever change the landscape and lives in Portland, Oregon. For decades now Oregon has been storing more than 90% of its fossil fuels needs along the Willamette River on extremely unstable ground, a recipe for a massive disaster when the big Cascadia earthquake hits. The city knows it. The state knows it. The fossil fuel companies know it. Yet despite the fact that even a comparatively smaller earthquake event of 6.8 magnitude during daytime is predicted by Department of Geology and Mineral Industries to injure and/or kill 28,900-36.300 people, there is zero talk of moving the tanks.
Enter four women who refuse to accept the current fate and are calling to "Tank the Tanks". They say conventional approaches have not worked so it's time to stand outside the box to push for transformational change.
Join the ORCRN and Portland's SOB Sisters (Stand Outside the Box) for the Wednesday Webinar – Entering the Blast Zone and hear about how the "Tank the Tanks" campaign came to be. It will be an evening of personal stories, community stories, and the fate of people and places if more and more of us don't stand up for change in new ways.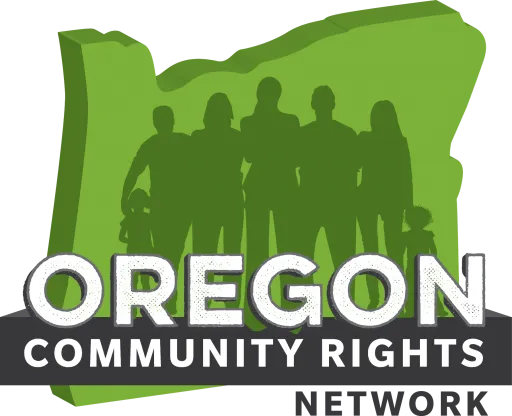 You can now see past Webinar Wednesdays on Youtube!
Check out all our educational and informational videos today!
Tax-deductible contributions can be made to the ORCRN legal defense fund. The legal defense fund supports legal battles around the state that are fighting to get community rights on the ballot.